ARCHI-LAW is a firm which offers integral solutions for the development of real estate projects. The key concept of ARCHI-LAW can be resumed as "ONE STOP SHOPPING", as an idea of providing our clientele all the services and processes involved in the conception and development of a project.

ARCHI-LAW is the commercial name that fusions several disciplines with the object of supplying our clients with all the professional assessor guidance required by national or foreigner investors willing to develop any kind of building project.
MISSION
ARCHI-LAW has the mission to proportion all the multidisciplinary professional assistance required for Project developing, in an honest, resourceful and proactive way. 
VISION
Our company focuses itself as market leader in Integral Project Development, emphasizing on an ideal of environmental and social sustainability.


STRUCTURE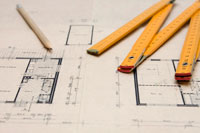 ARCHI-LAW consists of two basic areas: Architecture and Law, as the name clearly enlightens. These two disciplines have been merged into the fundamental structure of our firm. Our clients receive a continued and personalized advice which encloses legal and technical matters as one, granting efficient and global solutions.

A third and very important area, Construction, which is complementary to Architecture, completes our concept of offering global projects in a "Turn Key" solution.

DEPARTMENTS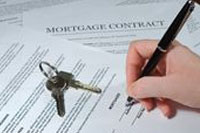 Legal Department: This department is dedicated to all notaries and legal advises in different branches in law. Combining legal duties with Project development is a plus because vital aspects as permits, financial assessment, banking, surveying, etc, are performed by our firm. It is a common practice in Costa Rica that lawyers and architects or engineers working on a same project argue about responsibilities which creates an uncomfortable work environment.

ARCHI-LAW provides all services implementing a "win – win" solution, eliminating disputes between the professionals involved.
Architecture / Engineering Department: This department has the responsibility of conceptualizing, designing, presentations, developing plans and specs, coordinating all involved professionals (architects, engineers, topographers, etc), site inspections and signing logbooks on site. ARCHI-LAW guides the developers also regarding environmentally friendly projects, sustainable development and ways of optimizing costs, using the concept of value engineering.
Construction Department: The Construction Department is in charge of material and labor administration, bidding processes, quoting, timelines, subcontracts and of course, value engineering. This department will also be responsible for maintenance of existing buildings, regardless if they have been developed by ARCHI-LAW or not.
PARTNERS
Luis Diego Quesada, Attorney at Law and Notary:

Attorney from Universidad Latinoamericana de Ciencia y Tecnología (ULACIT) Costa Rica, with emphasis on Economy and International Law. Working experience in different law firms for 6 years. In 1997 established Q&A ABOGADOS, law firm specialized in Civil, Administrative and International law. In this firm Quesada was partner and participated in several big bids on the Telecommunications market. Since 2000, started operations as legal advisor for projects and developers in Playas del Coco, Guanacaste. Professional interest: to apply preliminary investigations and studies before any operation is open and provide global and integrated solutions for our clients. In 2006 founds ARCHI-LAW firm with Architect Jose Pablo Acuña.  
José Pablo Acuña, ARCHITECT, MBA:

Architect from Instituto Tecnologico de Estudios Superiores de Monterrey, Campus Monterrey (ITESM), Mexico, 2000. MBA (International Business).  FUNDEPOS, 2005. Working experience in Mexico and Costa Rica, in architectural design and project management in firms like Abitare and Jaime Rouillon Arquitectos. In 2002, funds and becomes partner of ACUÑA LETT ARQUITECTOS, architecture firm which has accumulated experience in diverse projects in and out of Costa Rica. In this company, Acuña participates in the development of residential, touristic, research and commercial buildings. Special interest in: Architectural Design, Global Project Solutions, Marketing for Architects, Green and Bioclimatic Architecture and 3D Modeling and Rendering Software. In 2006 founds ARCHI-LAW along with Attorney at Law Luis Diego Quesada.